Skip Navigation
Website Accessibility

Free shipping on all orders over $100.00!
Flat shipping rates of $6.50 and $8.25 for under $100

And did you know????
Over time as you spend $175 in regular priced purchases you receive a $10 store credit automatically!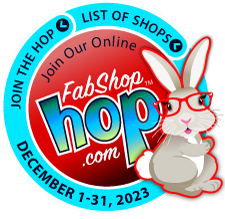 If you don't like to do the cutting but love the sewing-- and still want to choose your own fabric collections -then this is the place to order from and on this page you will find me!
A Gift card for yourself or a friend - it's worth it!
---
Purchase a A Gift card for yourself or a friend - it's worth it!:
Amount: $ (Expires in 12 months)