Skip Navigation
Website Accessibility

Free shipping on all orders over $100.00!
Flat shipping rates of $6.50 and $8.25 for under $100

And did you know????
Over time as you spend $175 in regular priced purchases you receive a $10 store credit automatically!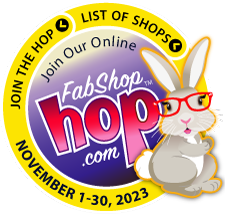 We so appreciate our customers who live in the traveling area to visit us in person -however with winter -ugh!-so you will find me where you may watch us show things off in person (and still get to shop!)
Save some time for the December "Let it Go!"
Every first Saturday at 8:30 am cst we put together bargains galore as some things just got to go! It can be everything from notions to gifts to fabrics to patterns to charm packs to fat quarter bundles to kits to ???
Any of those things that are still good to use
-just simply need TO GO!

Join us on our Live Shopping or for you facebook fans-- @QuiltStoreandMore

To learn more how it works just

click here!




------So grab your favorite morning beverage and sit it on the fun


or if you enjoy sleeping in --you can always shop the replay




However just a note --when it's gone, the sale is over..... (;
A Gift card for yourself or a friend - it's worth it!
---
Purchase a A Gift card for yourself or a friend - it's worth it!:
Amount: $ (Expires in 12 months)